Service Tips to Keep Your Compressor from Breaking Down
A clean inlet filter keep your compressor healthy!
A clean inlet filter keeps the dust and dirt found in ambient air from going into your air compressor and keeps it running optimally. While different types of filters have varying lives, usage patterns and working conditions play a big factor in filter longevity. It is important to clean the air inlet filter regularly and change it as needed to have your operations run smoothly.
Contact us for more information or to schedule a service visit https://lnkd.in/eprFwfz
Check your oil filters
regularly!
It's crucial to change your oil filters on a regular basis. A dirty oil filter will affect the quality of compressed air being delivered to your end application. It's is recommended to change your oil filter at regular intervals ranging from 2,000 to 4,000 hours, but mostly depends on your unit.
Have questions? Contact us: https://lnkd.in/eprFwfz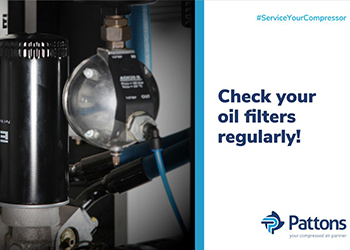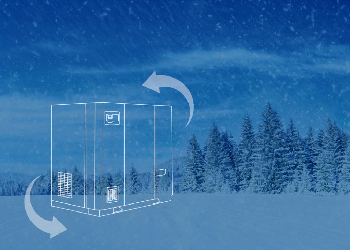 Check your oil every 2000 hours
As per factory warranty requirements, it is essential to test the oil in your compressor every 2,000 hours. This can help you keep a tab on the overall quality of oil and prevent…
Schedule an oil change for your compressor!
When a compressor or vacuum's oil exceeds its life expectancy, it causes the oil to degrade, changing the oil's viscosity. This results in downtime or other safety hazards. Make sure to service your compressor as needed. For more information or to schedule a service for your compressor, contact us at https://lnkd.in/f6Zjt9c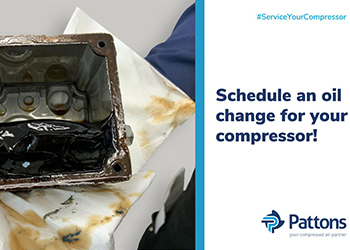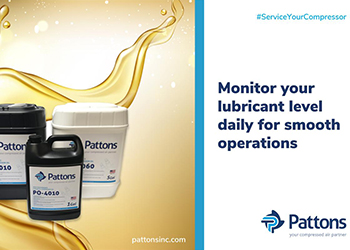 Monitor your lubricant level daily for smooth operations
Lubricant allows for smooth, non-corrosive movement making it one of the most important elements in the function of an air compressor. Monitor your oil level on a daily basis and ensure to replace when needed. Make sure you also change out the separator element each time you replace the lubricant. Pattons offers free oil sample test, contact us to schedule an appointment: https://lnkd.in/eprFwfz
Contact us to schedule a service appointment with our certified technicians or call us to request information on our preventative service agreements