Elgi OF Series Oil Free Rotary Screw Air Compressor (60-500hp)
TWO STAGE WATER COOLED. ELECTRIC TYPE. CLASS ZERO - ISO 8573-1
ELGi is one of the very few compressor companies to design and manufacture oil-free airends. With in-house oil-free technology, the oil free screw air compressors are engineered to deliver maximum uptime and reliability. ELGi's unique eta-V rotor design reduces pressure losses and increases stage efficiencies, leading to an optimized compressed air system. These oil free screw air compressors are backed by emerging technology that conserves natural resources and environment from pollution.
Optimized component layout of the OF series machine provides easy serviceability with reduced service time. Incorporating superior safety norms, the oil free screw air compressors have not only low energy losses and low air outlet temperatures but are also highly reliable and compact. All these advanced features integrated into one simple design that drives maximum Reliability and Uptime. Your critical application requires Class Zero, oil free air with no breakdowns. The UPTIME assurance from ELGI ensures we are always running.
Applications
Textiles
Electronics
Air Separation
Food and Beverages
Pharma
​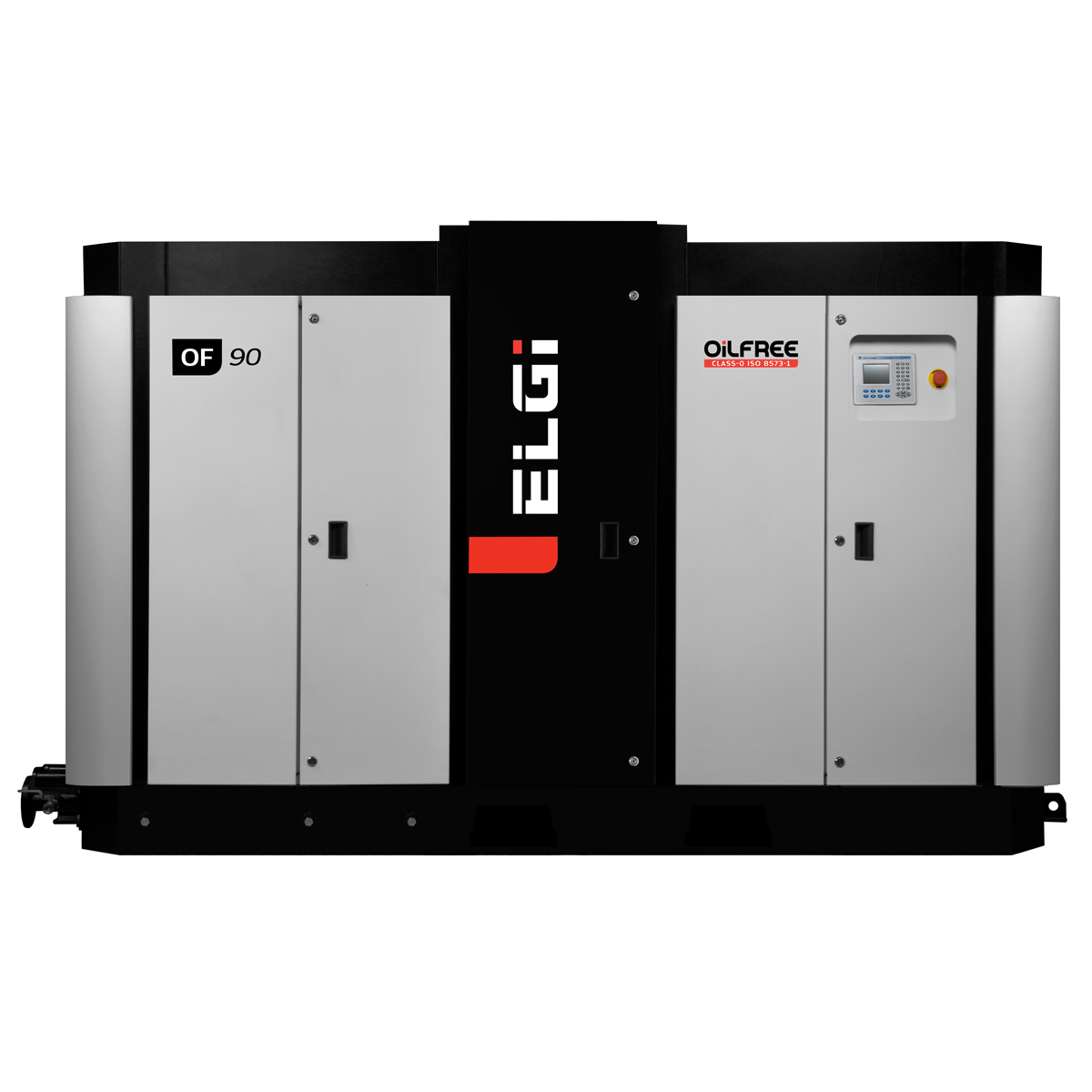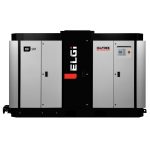 FEATURES
BROCHURE
REQUEST A QUOTE
Every component in ELGi OF series starting from design,Manufacturing till quality testing embody the philosophy of UPTIME ASSURANCE. The materials used ensure long life, reliability and ruggedness under wide ambient conditions to provide you with oil-free air for uninterrupted and seamless productivity.

Class '0' oil free air
PTFE airend coating for efficiency and long term reliability
Best-in-class maintenance cost
Flexible design allowing for air cooled and water cooled requirements
Best-in-class warranty
Designed for energy saving and long life resulting in quicker return to Customer Investments.
Occupies less space and generates less heat
Intelligent and fail proof instrumentation and control system, hooked up to DCS.
Wide range of compressor with indigenised air end variety optimised for every customer need
Variants / custom made for individuals markets (multiple electrical inputs)
Air cooled/ Water cooled, low pressure and high pressure version covering wide range of applications.
Delivery of high quality air.
Affordable oil free package competing in all markets
Fill the form below for our sales expert to contact you to discuss about your requirement. We respect your privacy and will not share your personal information with others.