ELGi TS Series Reciprocating Air Compressors (5-15 hp)
ELGi Reciprocating air compressors are designed for optimum efficiency while requiring minimum maintenance to meet your demands of compressed air & its robust and Complete cast iron construction that makes these compressors rigid and less prone to vibration. These air compressors are designed for operator and plant safety with OSHA standards & ASME design code & recommended for applications that would require duty cycle less than 70%. For duty cycle higher than 70%, we would recommend our lubricated screw air compressor.
Applications
Light Manufacturing
Auto Service/Gas Station
Water Treatment Plants
Climate Control / HVAC
​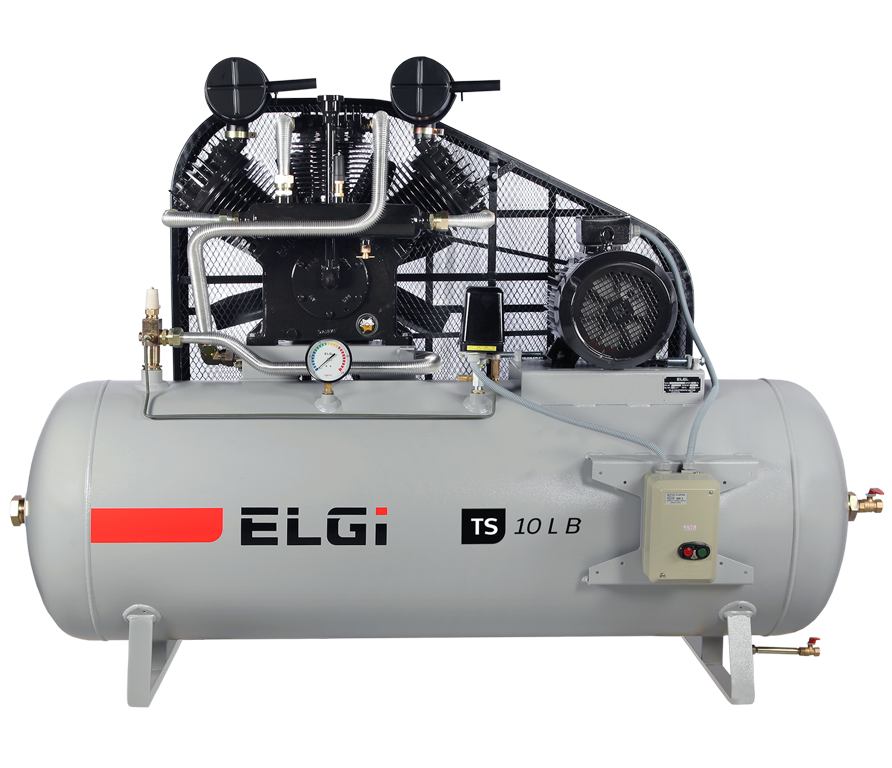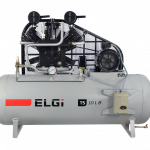 FEATURES
TECHNICAL SPECIFICATIONS
BROCHURE
REQUEST A QUOTE
All components completely pre-piped, pre-wired and operationally tested
Magnetic starter ensures smooth start and stop of the motor
NEMA Premium efficiency motor as a standard feature
ASME coded air receiver tanks that are safe, reliable and maintenance friendly
Totally enclosed belt guard confirming to OSHA Safety standards assures accident-free operation
ASME coded relief valve for interstage and tank pressure
60 hz Specification
Model
Motor Power
Free Air Delivery
Maximum Working Pressure
Dimensions
Weight
Tank
HP
kW
m3/min
cfm
psi
bar g
Length
Breadth
Height
lbs
gal
Type
TS05-175 80V
5
3.7
0.47
16.8
175
12
34
25
73
680
80
Vertical
TS07-175 80V
7.5
5.5
0.67
24
175
12
34
25
73
740
80
Vertical
TS10-175 120H
10
7.5
1.02
36.1
175
12
72
29
56
1000
120
Horizontal
TS15-175 120H
15
11
1.41
50
175
12
72
29
56
1125
120
Horizontal
Note: Duplex models also available. Contact Pattons for more information.
Fill the form below for our sales expert to contact you to discuss about your requirement. We respect your privacy and will not share your personal information with others.